Afternoon blahs!  They hit me like a ton of bricks right around 2:30pm every day.  Can't keep my eye lids open….. drifting, drifting,… damn it I need to walk around to keep from falling asleep. Would anyone notice if I slipped into the first aid room for a 20 min power nap?  This wouldn't be happening if I were still on vacation.  Instead, I'd be like "wow, I'm feeling a little sleepy.  Maybe I should pour myself a glass of wine and go lounge out on the deck."
THAT'S IT!  I need to write a proposal to ownership requesting approval for WAPPY Hour. (Happy Hour, but with a W for work — get it?)  I know, clever right?!?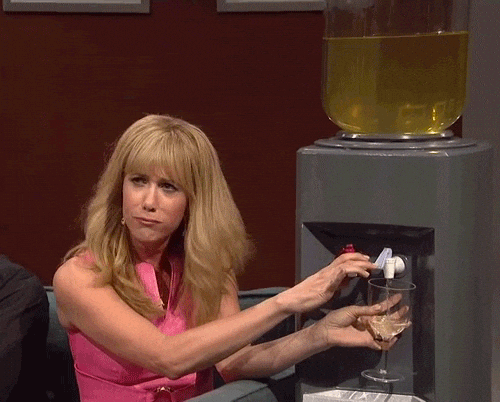 First, I need to draft up an executive summary of the existing issue and how change is needed to resolve it.  Next, I should make a list of recommendations.
Recommendations:
Front Lawn Loungers
Mini-bar
Tapas
Lap pool?
In-house Masseuse
Good start; I can work with this.  Next: What's in it for the company?
Benefits to Organization:
Happier employees
Increased productivity
Reduced leave of absense requests
Potentially Employer Of The Year Award!!!
Team building
Reduced conflict among workers
Reduced employee attrition and turnover
WOW – how can they overlook the benefits of this ingenious idea?
Proposal name:  
WAPPY HOUR: A Wellness Initiative to Increased Revenues
Resources: 
Benefits of Wine statistics
Correlation between happy employees and increased productivity studies
Employee survey: statistics to demonstrate employees appreciation for this type of workplace initiative
Cost savings analysis of reduced turnover
OK, I've got a good outline here.  I think I will give this project a two-week timeframe for completion and then request a submission meeting.  This is going to be so great.  Not only will I be implementing a new and improved health benefit, but potentially also receive a great job recognition by way of a raise?
Break-times over, so I better get at it.  I'm a sharer, so if anyone wants to use this idea for their own workplace, fly at it.  I'm all about spreading the need for happier work environments.